Rahshad Co. (RDC) was established in 1988. The factory was built up in an area of 11,000 m² near to Arak which is one of the most famous Industrial city of Iran .
RDC was registered and started its activities as the manufacturer of Motor Run & Lighting Capacitors. During the few past years RDC has been widely expanded and showed good progress and today is considered as one of the main manufacturers & suppliers of Electric and Electronic products ( Capacitors, Ignitors, Accessories and etc…). It could also increase the number of its products and nowadays RDC products basket includes also other items like Motor Start Capacitors, Ignitors and most of the related accessories.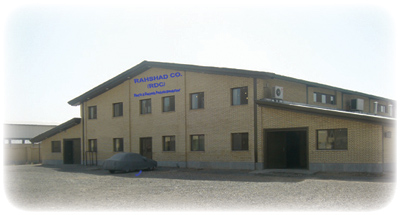 RDC Capacitors are normally Manufactured according to IEC standards and based one the latest technology concepts..RDC has now years of technical and commercial experiences behind it and has got good reputation & diversified resources and talents which lead the company toward continual development in the product's variety and quality.
The annual capacity of our production is 11'000'000 Pcs. for Motor Run and Lighting Capacitors,250,000 Pcs. for Motor Start and 250,000 Pcs. for Ignitors.This production capacity and sales promotion could directly employ more than 110 qualified engineers and skilled workers as well as another 300 skilled workers indirectly.
Based on the above we could sell out part of our products and have already exported/are trying to export our capacitors to many European and Asian countries including Italy, Serbia-Belgrade, Russia, Azerbaijan, Armenia, Turkey, Iraq ,Syria, Malaysia, Pakistan, UAE and others… and are promptly expanding the field. Competition has never affected our quality or attraction.
We have obtained the type test of "VDE" German certificate which proves of the high quality of our Capacitors. Also, we've succeeded in obtaining the ISO 9001-2000 from RWTÜV Germany for our Quality assurance and management.
---
021-88776071

فکس دفتر مرکزی

021-88672530-3

تلفن دفتر مرکزی

0861-3553268

فکس کارخانه

0861-3553264-6

تلفن کارخانه

تهران-خيابان آفريقا- بالاتر از جهان کودک- خيابان پديدار- پلاک ۲۸

نشانی دفتر مرکزی

کيلومتر ۳۰ جاده تهران-اراک- شهرک صنعتی خيرآباد- خيابان مبتکران

نشانی کارخانه